The monsoon may be here but the rains are nowhere in sight. Thankfully, it's raining discounts online. Here are our top picks this week:
1. Apple MacBook
The Apple MacBook 12-inch is now selling at at a low price of Rs. 86,774 (MRP Rs. 99,900) on eBay. The seller has a decent rating, and promises a full 1-year Apple warranty with the MacBook. The MacBook is powered by an Intel Core M processor, supported by 8GB of RAM. It comes with a 256GB solid state drive. The MacBook comes with a 12-inch Retina Display, and features a sleek design. It includes Apple's new Force Touch trackpad that senses the pressure in your taps to enable more gestures. The MacBook isn't the most powerful Mac in the lineup, but it's certainly ready for normal usage while you're travelling.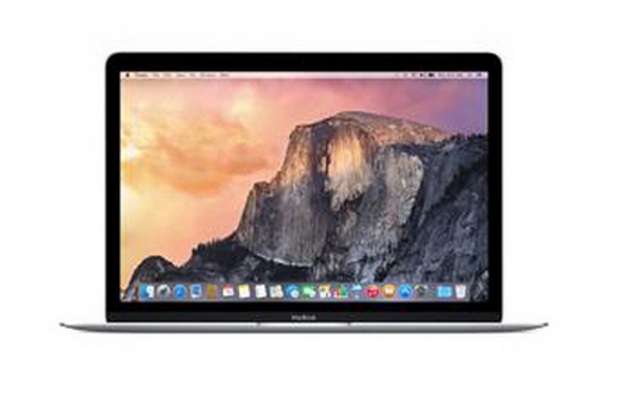 Meanwhile, Croma is offering a discount of 5% on the 512GB SSD variant of the MacBook. The only difference in this version is that it's silver coloured, and comes with a higher capacity SSD. Use the code MACBTS05 to get a flat discount of Rs. 5,995 on the retail price of Rs. 119,900.
Prices: 256GB variant: Rs. 86,774 (MRP Rs. 99,900)
512GB variant: Rs. 113,905 (MRP Rs. 119,900)
2. Logitech Driving Force GT
If you love playing racing games, adding this little accessory would make things even more realistic. The Logitech Driving Force GT is now available at a discounted price of Rs. 7,198 (MRP Rs. 15,495). The accessory normally retails at around Rs. 9,200-9,500 online. Even Snapdeal has a similar pricing this week, but buying from Amazon would ensure your returns are handled more smoothly, just in case.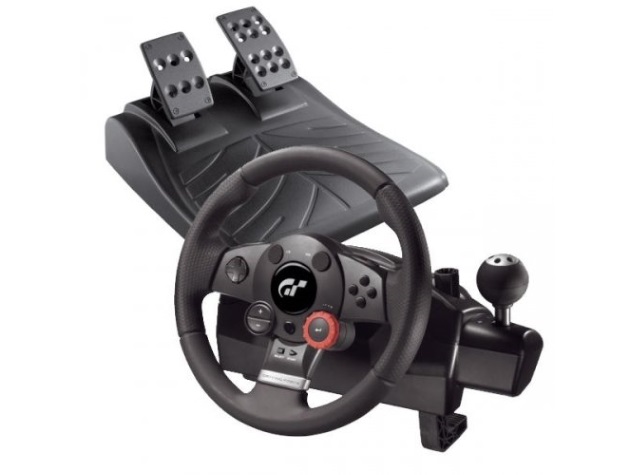 The steering wheel is made using 11-inch rubber rim, and offers a slip-free grip that will ensure you're able to play your games smoothly. It connects to your PC using a USB 2.0 port. The steering wheel offers a 900 degree steering angle, and includes additional controls over the buttons.
Price: Rs. 7,198 (MRP Rs. 15,495)
Link: Amazon
3. Seagate Backup Plus 4TB desktop external hard drive
You can never have enough storage. Add another 4TB to your workstation with the Seagate Backup Plus desktop external hard drive. You can grab one for as low as Rs. 9,598 (effective after cashback).
The hard drive normally retails at the Rs. 11,000 price point online. At its current price, it's a no-brainer that the Seagate Backup Plus is a pretty good choice if you're looking to buy one. It comes with a 3-year manufacturer warranty, and includes a USB 3.0 port for transferring data quickly. Get this external hard drive if you're mostly going to use it on a desktop based workstation.
Price: Rs. 9,598 (MRP Rs. 13,999)
Link: Paytm
4. Samsung SCX-4021S laser printer
The Samsung SCX-4021S is a pretty decent laser printer below the Rs. 10,000 price point. This week, Amazon has the laser printer at Rs. 7,875 (regular Rs. 10,000). The printer can be a great addition to your office or home if you're looking for a reliable, cost-effective printing solution. It comes with print, copy, and scan functions. You can even directly scan and e-mail documents using the printer.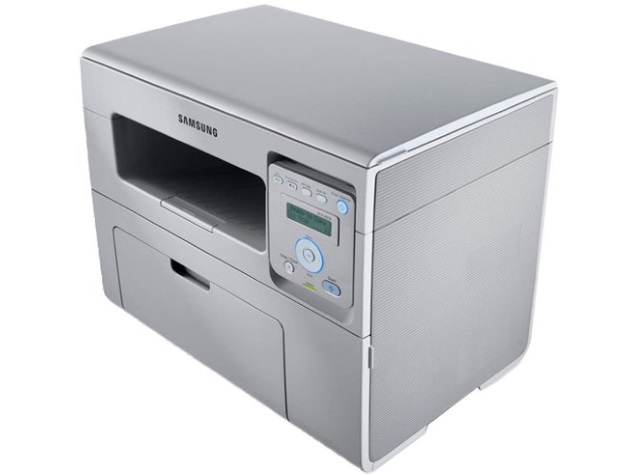 There's an eco-mode that uses less toner, paper, and energy when it's that time of the month. You can even hook up the printer wirelessly using the Samsung MobilePrint app available for Android and iOS.
Price: Rs. 7,875 (regular Rs. 11,500)
Link: Amazon
5. Zebronics ZEB-NC4000 laptop cooling pad
Summers are only going to get worse for your laptops, cool them off with the Zebronics ZEB-NC4000 cooling pad. Amazon is selling it at Rs. 799 (MRP Rs. 1350) this week. It comes with two cooling fans, and you can adjust the cooling pad at up to five different angles. It comes in a foldable design which means it's simple to carry around.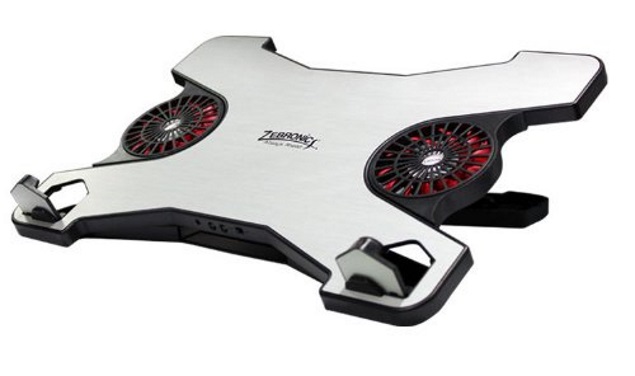 The Zebronics ZEB-NC4000 cooling pad is also compatible with almost all laptops. If you have an old laptop that gets really hot during summers, investing in a cooling pad makes a lot of sense.
Price: Rs. 799 (MRP Rs. 1,350)
Link: Amazon
6. Ricoh Pentax GR point and shoot camera
Amazon has discounted the Ricoh Pentax GR point and shoot camera by around 20%. The digital camera is now available at Rs. 42,390 (MRP Rs. 52,995). The Ricoh Pentax GR features a 16-megapixel APS-C CMOS sensor which promises a low-noise and high resolution output.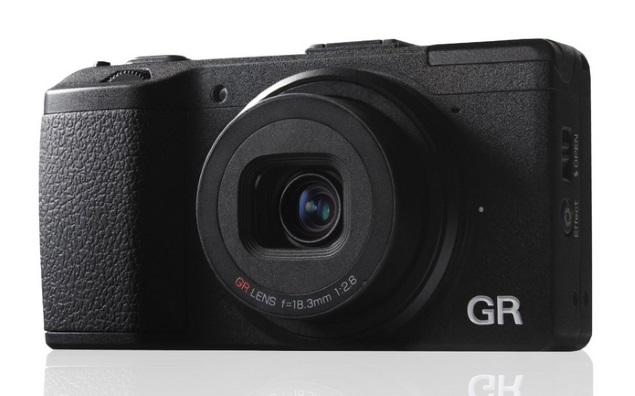 The camera comes in a compact form factor, with the outer casing made out of magnesium allow. It ships with a DB-65 lithium ion rechargeable battery and a USB power adapter. The camera includes the f/2 28mm wide lens. The Ricoh Pentax GR comes with a 3-inch LCD display, 54MB built-in memory, and supports SD, SDHC, and SDXC memory cards.
Price: Rs. 42,390 (MRP Rs. 53,995)
Link: Amazon
Affiliate links may be automatically generated – see our ethics statement for details.
For details of the latest launches and news from Samsung, Xiaomi, Realme, OnePlus, Oppo and other companies at the Mobile World Congress in Barcelona, visit our MWC 2023 hub.
Source link