There were plenty of companies launching rugged cameras at CES 2013 and Olympus too joined the league with three offerings. Their flagship camera is the Olympus STYLUS TOUGH TG-2 iHS, which is waterproof, shockproof, freezeproof, crushproof and dustproof.
It is a successor to Olympus TOUGH TG-1 iHS and features a f/2.0 high speed lens. It comes with a 12-megapixel backlit CMOS sensor combined with a DSLR-quality TruePic VI image processor. According to Olympus, the new Microscopic Macro function helps this camera to boosts zoom magnification from 4x to 14x. This camera is expected to arrive in United States from March 2013 with a price tag of $379.99 and will be available in black and red colours.
Olympus STYLUS TOUGH TG-830 iHS is a 16-megapixel camera, which comes with a BSI CMOS sensor. This camera too is waterproof up to depths of 10 metres, and shockproof from drops of heights up to 2 metres, and is both freeze-proof and dust-proof.
TG-830 iHS is also capable of capturing high speed video at 120 frames per second in 720p and 240 frames per second in HVGA along with high speed sequential shooting for still images. This camera too will be available from March $279.99. It will offer Silver, Black, Red, and Blue colour options.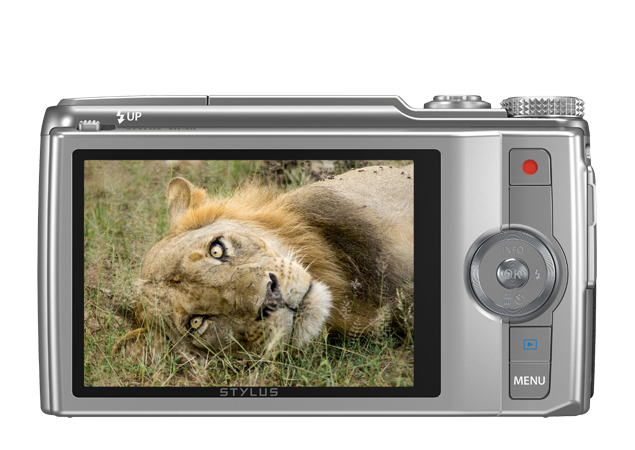 TG-630 iHS is the third camera introduced in STYLUS TOUGH series. It is also a rugged camera but it is not crushproof like TG-830 iHS. STYLUS TOUGH TG-630 iHS includes a 12-megapixel CMOS sensor and is shockproof from 1.5 metres, waterproof up to 5 metres. This camera is expected to be available for $200 and will start retailing in March.
Apart from this, Olympus also added SP-620UZ and Olympus SZ-12 to its range of long zoom cameras. Olympus SP-620UZ comes with a 21x optical zoom lens and a 16-megapixel CCD sensor. The biggest advantage that SP-620UZ boasts of is the flexibility to focus and capture distant subjects without having to carry interchangeable lenses
This camera also comes with a 3D image capture feature, which combines two photos of the same subject from different angles to generate dynamic 3D images that can be viewed on a 3D-compatible monitor or television. It will be available sometime later in January. Priced at $200, SP-620UZ will be available in silver and black colour options.
The Olympus SZ-12 is a long zoom camera that comes with 24x optical wide-angle zoom lens. According to the company, this camera packs in two forms of image stabilisation to help curb blur. OLYMPUS SZ-12 is a slim camera that comes with 14-megapixel sensor and a 3-inch LCD display. This camera costs $199.99 and will be available in silver, black and red colour options.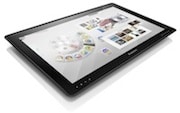 In pics: Best of CES 2013
Source link