Wearable fitness gadgets have become increasingly popular in recent years, with technology evolving to offer a variety of options beyond just fitness trackers. From smart rings to smart glasses, the latest wearables provide advanced features such as medical-grade health tracking, targeted relief for joint pain, haptic navigation, and more. These devices offer a personalized approach to fitness and well-being, allowing users to track their progress and achieve their goals in new and innovative ways.
Wearable fitness gadgets have revolutionized the way we monitor and track our health and fitness. The latest wearable technology includes a wide range of devices that not only monitor your physical activity but also provide valuable insights into your overall well-being.
Related: The future of fitness: 10 high-tech gadgets to take your workouts to the next level
For example, smart rings have gained popularity. These compact devices sit on your finger and can track your heart rate, sleep patterns, and activity levels. They offer a discreet way to monitor your health without the need for a bulky device.
Another innovation in wearable fitness technology is the emergence of smart glasses. They have built-in sensors that track your movement, heart rate, and even provide real-time coaching during workouts.
From smart rings to smart glasses, the latest wearable technology is changing the game, making it easier than ever to stay healthy and active. Check out our favorites below.
1. Garmin Forerunner 265 running smartwatch takes fitness tracking one step further with a 1.3″ colorful AMOLED display. Get yours for $449.99 USD.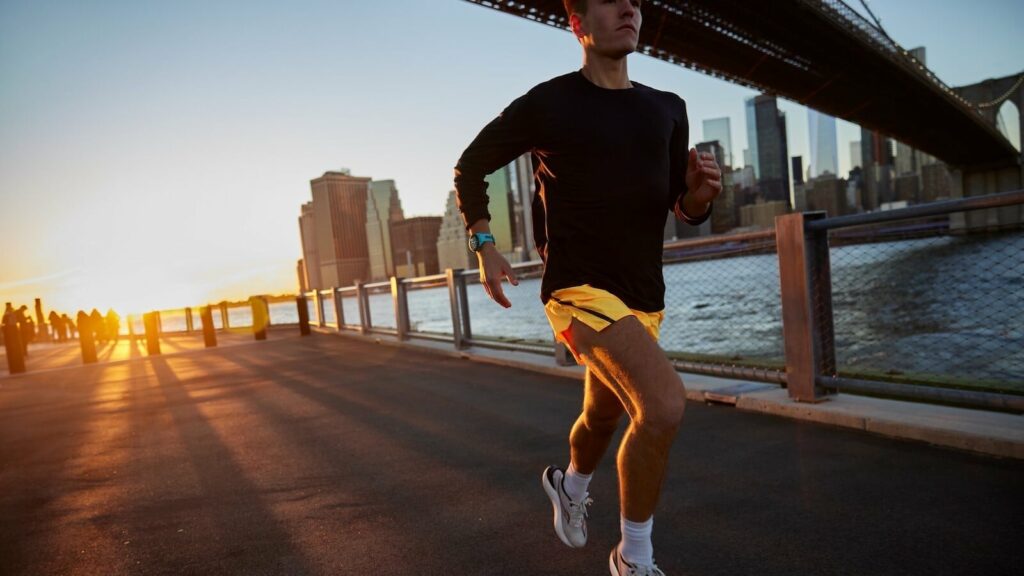 Improve your workout routine with the Garmin Forerunner 265 smartwatch. Its vibrant 1.3″ AMOLED display is easy to read and offers morning reports to plan your day. Get an overview of your sleep, HRV, and weather. With up to 13 days of battery life, you won't have to charge it constantly. Recovery Time feature tells you when you're ready for your next intense workout, and the watch comes in two sizes to fit all wrists.
2. The REKKIE Smart Snow Goggles is an ideal must-have for those who workout through skiing and snowboarding. These are available for $349 USD.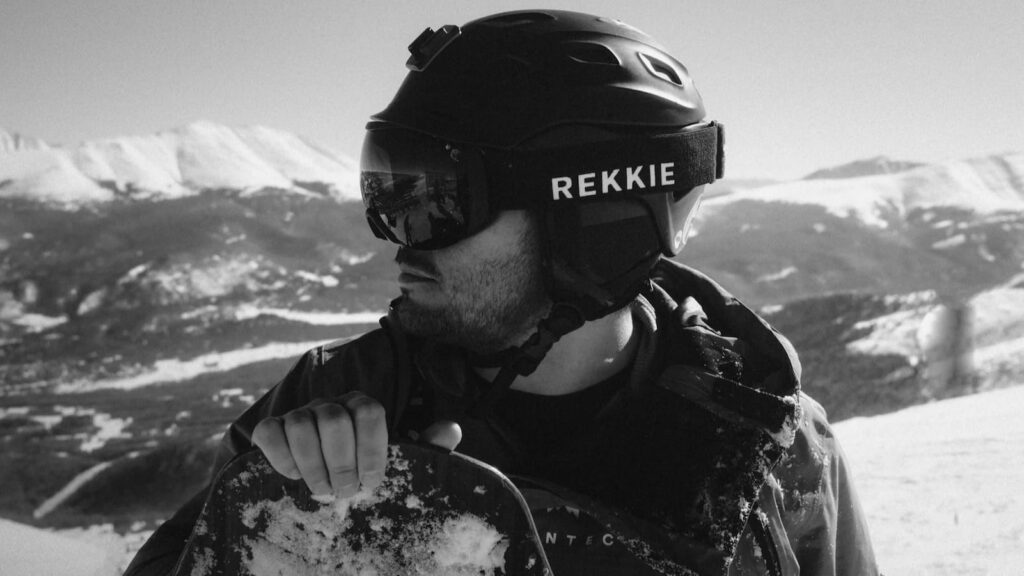 Experience an unparalleled mountaineering adventure with REKKIE's Smart Snow Goggles. These goggles feature a transparent heads-up display technology that is both stylish and functional. With the ability to find friends, control music, check notifications, view stats, and answer calls without removing your gloves, these goggles are a must-have for any snowboarding enthusiast.
3. Circular Ring complete personal health wearable gives your health notifications that are unique and one of a kind. You can preorder yours for $284 USD.
This gadget provides valuable insights into your health and well-being, allowing you to make informed decisions. With a Silent Alarm feature, it wakes you up at the optimal time with gentle vibrations. Its bio-signal analysis feature tracks your sleep patterns and provides insights into how your sleep impacts your day. You can view your progress, visualize trends, and receive personalized advice.
4. HAKII MIX open-ear headband-style headphones helps you remain aware of your surroundings during workout. You can get yours for $139.39 USD.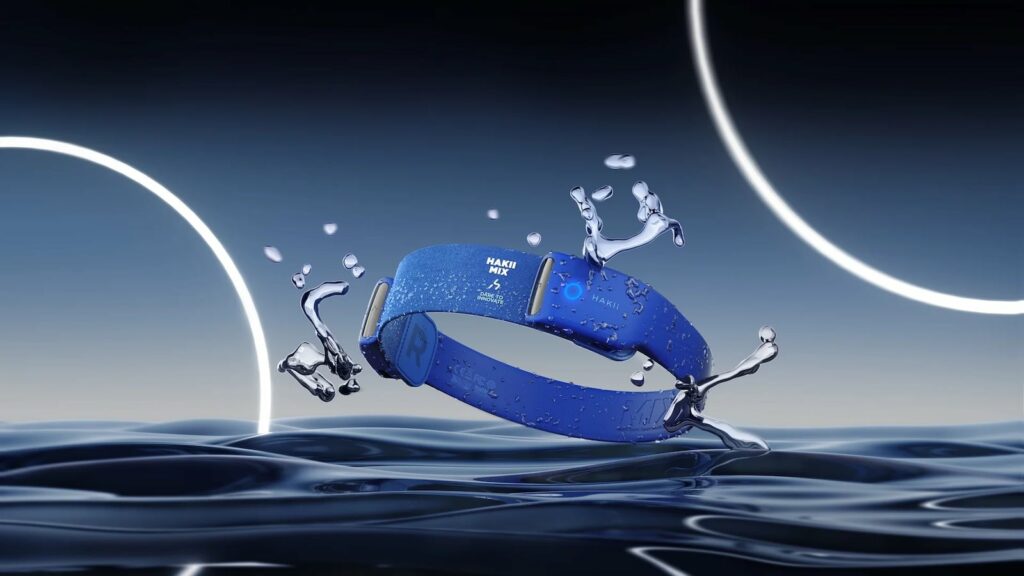 The HAKII MIX open-ear headphones are perfect for adding music to your workout routine. These headphones have a classic headband design with integrated audio technology. The open-ear design keeps you aware of your surroundings while the customized Liso Algorithm provides high-quality sound delivery. The 22mm bass drivers deliver excellent multi-frequency performance.
5. When exercise gets boring, the SOMI-1 motion sensor wearables can help you make it more entertaining with a music-generating wearable. You can get yours for €499.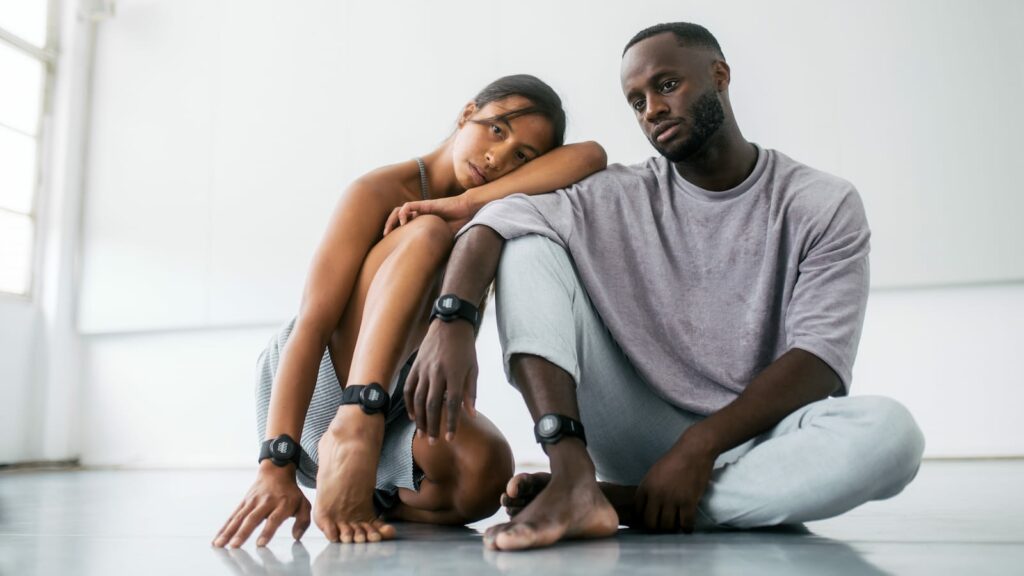 SOMI-1 motion sensor wearables allow performers, musicians, and dancers to create music through their movements. These unique wearables come with a MIDI controller, Bluetooth motion sensors, and a receiver hub that offer users user-friendly soundscapes. With size-adjustable wristbands, a Bluetooth range of up to 50 meters, and 0.01-degree precision, these wearables take music creation to the next level.
6. Nix Hydration Biosensor lightweight hydration monitor is the one that can analyze your sweat in every moment. You can get yours for $129 USD.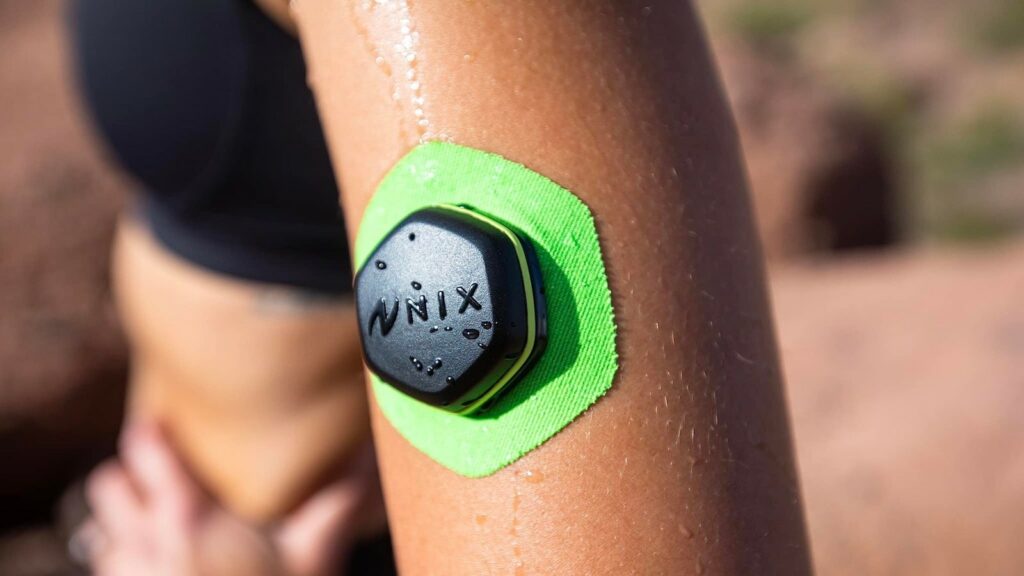 The Nix Hydration Biosensor is a lightweight device designed for workouts lasting at least 45 minutes. It monitors and quantifies the amount and type of fluids you should drink during your workout by analyzing your sweat. You can easily integrate it with your smartphone or smartwatch via the Nix app to receive real-time personal hydration data.
7. WearWorks WAYBAND haptic smart band with map app lets you navigate with the power of touch when you go out for those runs. You can get yours for $249 USD.
The WearWorks WAYBAND is a smart band with a map app that relies on haptic vibrations for navigation. This innovative wearable allows you to navigate using touch, providing all the necessary wayfinding information while freeing up your eyes and ears to focus on your journey. The discreet and personal haptic design ensures that only you and your WAYBAND know your destination.
8. Hyperice Venom heated massager collection provides immediate, targeted & soothing relief once those powerful workouts are done. You can get yours, starting from $129 USD.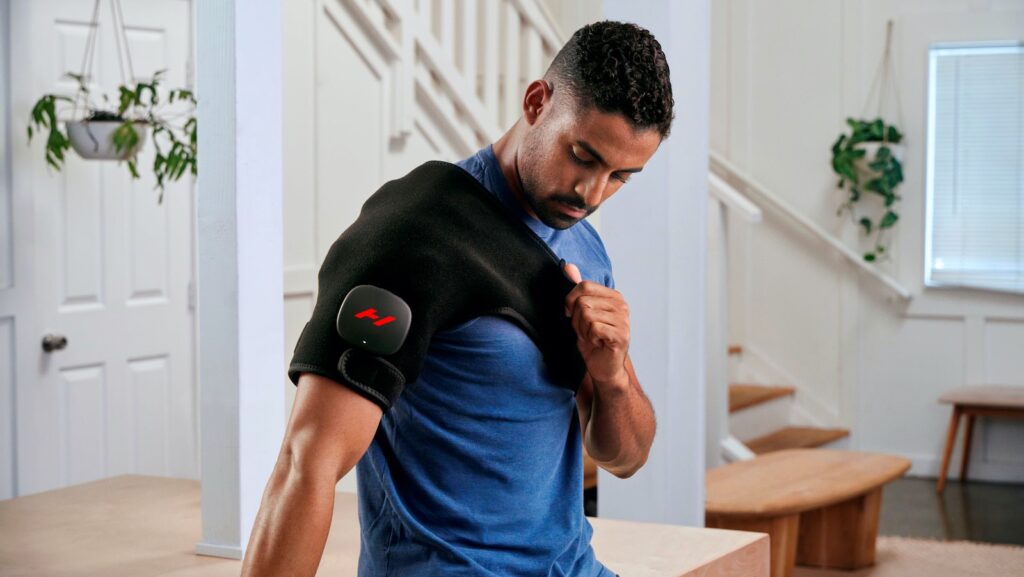 For targeted relief, consider a product from the Hyperice Venom heated massager collection, which uses heat and vibration therapy to treat muscle soreness and tension. The collection includes a variety of models such as Venom 2 Back, Venom 2 Shoulder, Venom 2 Leg, Venom Go, Venom Back, Venom Shoulder, and Venom Leg. These wearables provide advanced heat and massage with HyperHeat technology, making them suitable for both athletes and novices.
9. Evie smart ring is a medical-grade health wearable thoughtfully designed for women. The availability of this product is yet to be announced.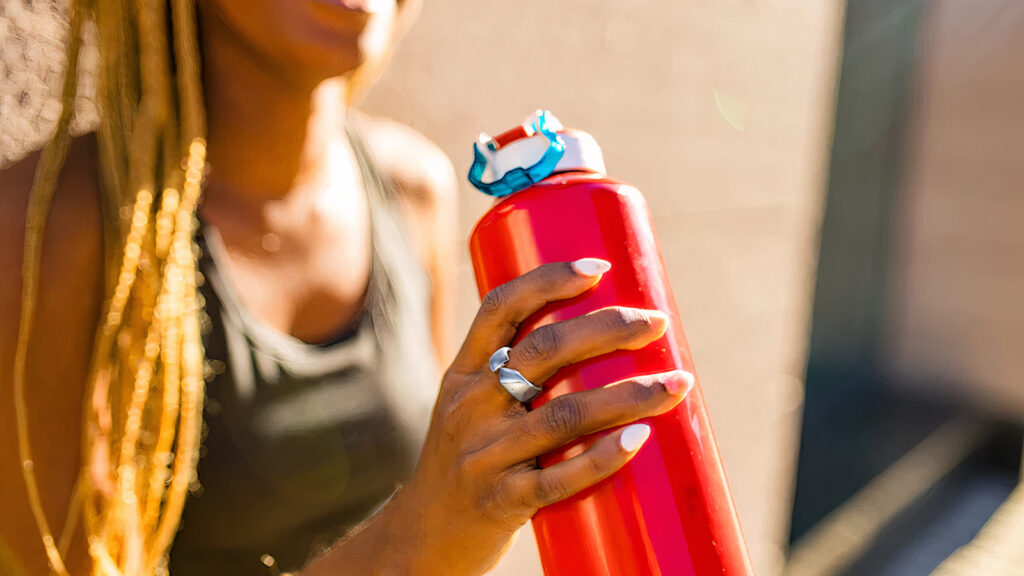 The Evie Smart Ring is a medical-grade health wearable designed specifically for women, with features that track health metrics, menstrual cycles, activity levels, and sleep quality. The ring's flexible open construction is comfortable to wear throughout the day, whether sleeping or working out.
10. Kineon The MOVE+ red light therapy device will enhance movement and relieve joint pain. You can get yours for $447 USD ($52 off from the retail price).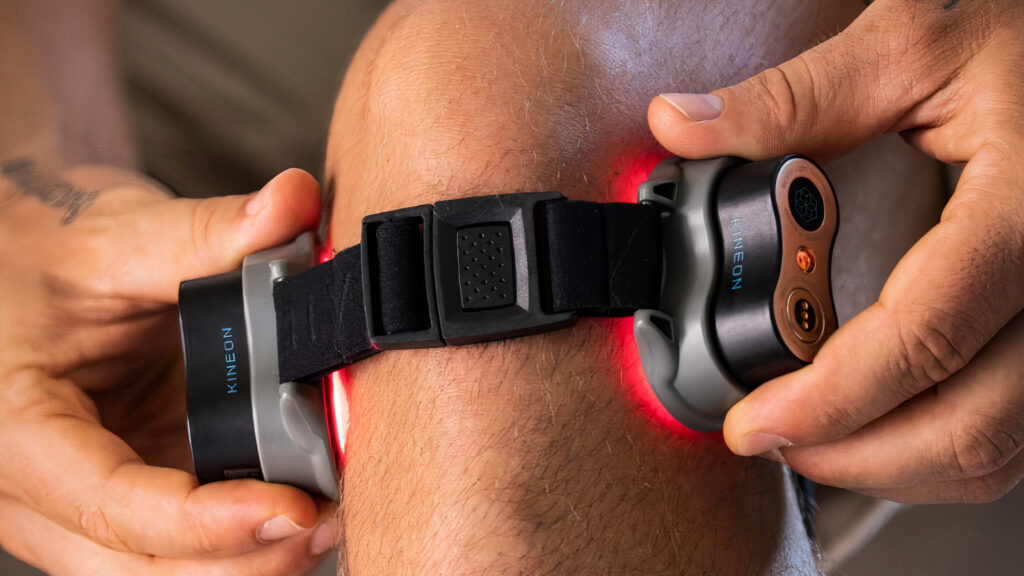 The Kineon The MOVE+ red light therapy device is designed to improve movement and alleviate joint pain, reducing inflammation and easing discomfort. Its advanced technology offers targeted relief to various joints, and the portable design allows for easy use on-the-go. In just five minutes, the device can activate increased blood flow, improving joint function.
So, what would you like from this list to boost your fitness life in 2023? Share with us in the comments below.
Want more news, reviews, and guides from Gadget Flow? Follow us on Apple News, Google News, Feedly, and Flipboard. If you use Flipboard, you should check out our Curated Stories. We publish 3 new stories every day, so make sure to follow us.
The Gadget Flow Daily Digest highlights and explores the latest in
tech trends to keep you informed. Want it straight to your inbox?
Subscribe ➜
Source link