In order to celebrate 50 years of manufacturing Super 8 film, Kodak had a little surprise in store at the ongoing CES exhibition. The company will be launching a brand new Super 8 film camera this fall in the hopes to revive the long-forgotten art of filmmaking. Kodak's initiative is not merely restricted to launching a single product but has built a roadmap that includes a whole range of cameras at different price points over the coming years, film development services, post production tools, and lots more.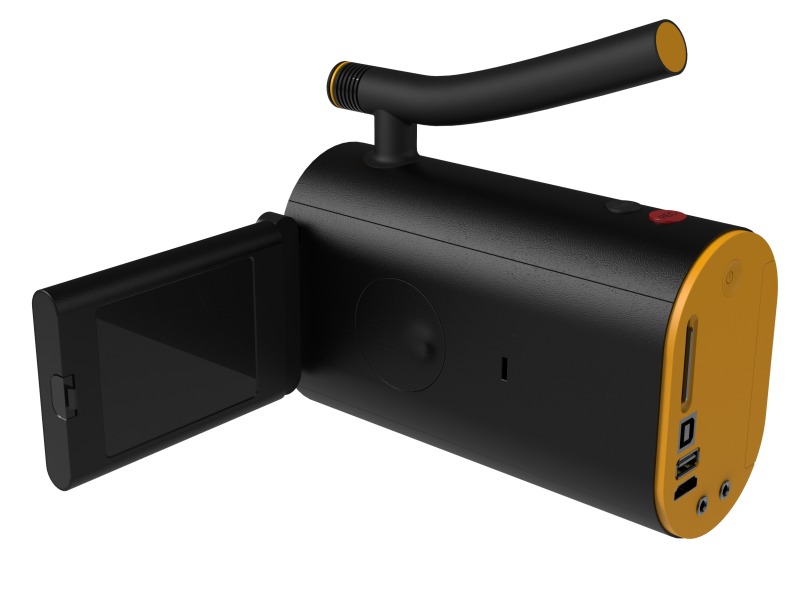 Shooting in film might be a thing of the past for the average user but it's still very much in use in Hollywood. In fact, Kodak's Super 8 camera has gotten the backing from top guns like Christopher Nolan, Steven Spielberg, JJ Abrams, and the list goes on and on. This will be Kodak's first Super 8 camera in over 30 years and the company wants to popularise this format once more, not only with professionals but with amateurs as well.
In order to design this camera, Kodak got in Yves Behar to ensure it reflects the look and feel of the original Super 8 camera, along with some modern touches. The result is a retro looking film camera with modern day conveniences like USB and HDMI ports. Since film development studios aren't exactly easy to come by these days, you can ship the film to Kodak where they will process it and send you your developed pictures along with digital scans. It's certainly a very good initiative and with a strong backing from the film industry, film might just make a comeback very soon.
Source link