Nokia has announced its first commercially available virtual reality (VR) camera, the Ozo. The company stresses that the Ozo has been designed and built for professional content creators.
The Finnish company on Monday revealed its Ozo 360-degree VR camera at an event in Los Angeles. Nokia had last week started sending invites for the virtual reality product launch. The Ozo is said to be the first in the portfolio of digital media solutions from Nokia Technologies, the company's advanced technology and licensing business. In a press statement, Nokia announced that the final testing and refinements to Ozo will be done in partnership with industry professionals, which will before product's commercial release.
The Ozo virtual reality (VR) camera is expected to start shipping in Q4 2015 and Nokia will be announcing the pricing and full technical specifications at a future date. The company confirmed that the Ozo will be manufactured in Finland.
The device can capture stereoscopic 3D video through eight synchronized shutter sensors and audio through eight integrated microphones. The Ozo software has been built to enable real-time 3D viewing.
"Ozo's filmed content can be published for commercially available VR viewing hardware such as head mounted displays (HMDs), with immersive, full 360-degree imaging and spatially accurate original sound." Nokia said in the statement. The company alongside also announced that Palo Alto-based VR production company Jaunt has committed to support Ozo.
Nokia's entry into the virtual reality segment can be considered late when one looks at companies like Samsung, Sony, Microsoft, HTC, and even Facebook, which entered the market with VR (and in the case of Microsoft, AR) headsets. However, the Nokia is evidently not focusing on the consumer side, instead, is catering to the demand of VR content creators.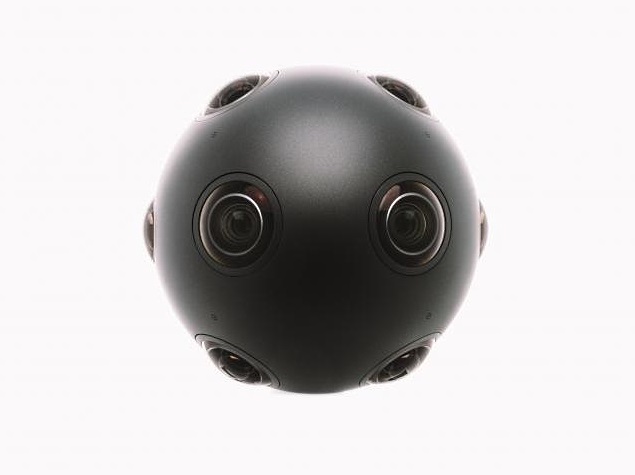 Commenting on the Ozo announcement, Ramzi Haidamus, President of Nokia Technologies said, "We're thrilled to introduce Ozo to the content creation world, and to define a completely new category of virtual reality capture and playback solutions. Ozo aims to advance the next wave of innovation in VR by putting powerful tools in the hands of professionals who will create amazing experiences for people around the world. We expect that virtual reality experiences will soon radically enhance the way people communicate and connect to stories, entertainment, world events and each other. With Ozo, we plan to be at the heart of this new world."
Nokia earlier this month confirmed its plan to re-enter the mobile device business by late next year. The company noted that one of the possible ways to get back into mobile business was through brand-licensing model. Nokia clarified that the partner they were looking for should be able to do all "heavy lifting" and should be able to work closely with Nokia to deliver a product.
For details of the latest launches and news from Samsung, Xiaomi, Realme, OnePlus, Oppo and other companies at the Mobile World Congress in Barcelona, visit our MWC 2023 hub.
Source link