Sigma is a Japanese family-owned business that makes lenses for DSLRs and micro four-thirds cameras, proprietary sensor technology that is starkly different from what the industry uses, and of course, cameras. It operates in a niche segment that caters to imaging experts who want to go beyond established ideas of photography and capture images that look incredibly lifelike. Whether Sigma's strategy works or not is a debate for another day, but it is definitely making some headway in this niche space.
Sigma's latest compact camera in India is the dp2 Quattro, which has a design that is whacky and unusual when compared to the dp2 Merrill. It also improves upon its predecessor in the specifications department by using an upgraded version of Sigma's proprietary Foveon X3 sensor.
There are three cameras in the dp Quattro series, each with a different fixed-focal-length lens. The dp2 Quattro (Standard) is meant for basic photography and has a 45mm lens, whereas the dp1 Quattro (Wide) with its 28mm lens is more suited for wide angle shots. If you want to capture subjects slightly far away, the mid-tele version of the dp3 Quattro makes more sense because it boasts of a 75mm lens.
We took the dp2 Quattro out for a spin and put it through our battery of regular tests, and had some fun with it at the same time as well.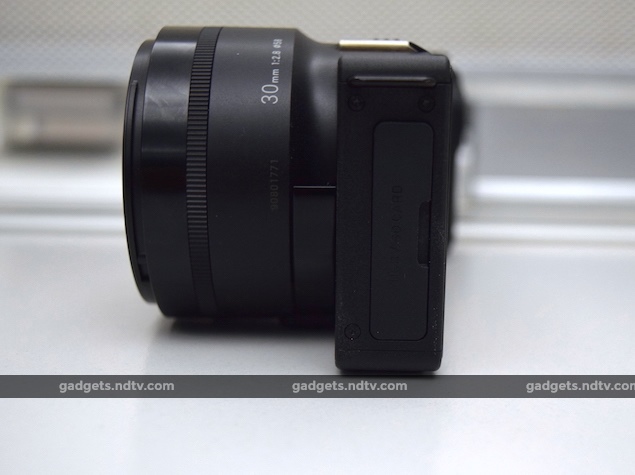 Design
Breaking all conventional camera design tropes, the Sigma dp2 Quattro's structure and shape stands out. The width of 161.4mm makes this oddball camera almost as wide as a Sony Playstation Vita portable gaming console. Also, for a compact digital camera, the dp2 Quattro is definitely not pocketable. A protective case, not provided in the box, is essential if you intend to carry it around. However, you don't have to worry about the build quality because it is almost entirely made of metal and feels adequately sturdy.
A big lens peeks out from the front of the dp2 Quattro. On the right side of the dp2 Quattro, the hand grip curves inwards which is quite unlike regular DSLRs and bridge cameras. The slightly angled front allows users to grip the camera easily. Sigma provides a small rubber pad to place your fingers on where it is angled. The rear doesn't have any such pad. Instead, the area between the monitor and the hand grip which also houses a few controls, has a rubberised coating which acts a decent substitute.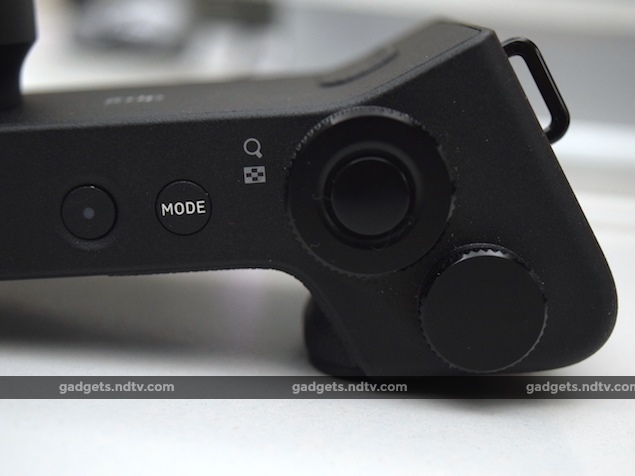 Owing to the nature of the design, the camera is suited only for two-handed operation and it takes a little getting used to at first. It is almost impossible to use the camera with one hand because it is lens-heavy. A tough rubber flap on the left edge of the dp2 Quattro conceals the Micro-USB port and microSD card slot. There are lanyard loops on both sides, and Sigma also bundles a lanyard/strap in the box.
A hotshoe for attaching accessories such as an external flash or an electronic viewfinder (EVF) is present on the top, in line with the lens. On the right of the top edge you can find the power button, a button to switch between the available modes, and a shutter release surrounded by ring that can be used to zoom in to captured photographs. Another dial sits on top of the extended hand grip and can be used to change options the settings menus.
Most of the focussing options are mapped to two buttons behind the hand grip; one lets you switch between manual and automatic focus, while the other one helps you set the focus point when focussing manually. Placed vertically between the handgrip and the LCD monitor, there are four buttons (from top to bottom) for: switching the display on/off, quick settings, locking AE/deleting images, and the main menu. The View/Playback button is squeezed in between the edge of the LCD monitor and the menu button. The battery compartment and the tripod socket are at the bottom of the camera.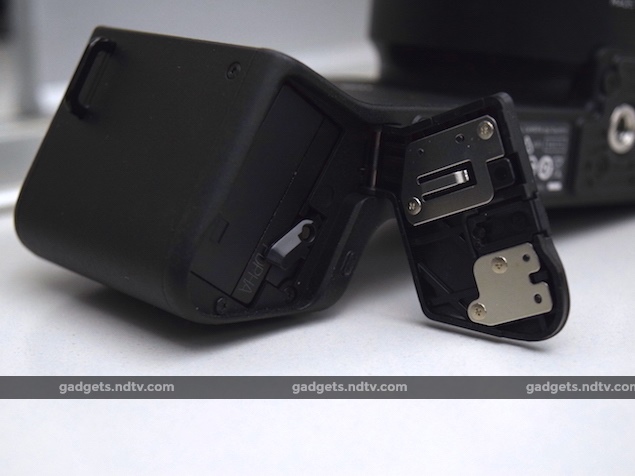 Specifications and software
The most important component inside the dp2 Quattro is its Foveon X3 sensor. It is radically different from sensors used in other cameras. It is important to know the differences so as to figure out how a compact camera can capture images that can rival those taken by a full-frame DSLR.
DSLR and compact cameras made by popular brands such as Nikon, Canon, Sony, Olympus and the like use CMOS or CCD image sensors. Typically, a CMOS sensor (more widely used) has a single layer of silicon to capture light. Using something known as a Bayer filter, the layer of silicon is divided into red, blue and green light receptors. After light is captured, the camera's image processor converts it into an RGB image. The Bayer filter mosaic pattern is such that 50 percent is dedicated for green, with 25 percent each for the other two colours.
In contrast, the Foveon X3 sensor has three layers of silicon for blue, green and red colour receptors. They are stacked up against each other with the blue layer on top, red on the bottom and green sandwiched in between. There is a reason for this as arrangement as well – each of these light bands has a certain wavelength which in turn determines how far the light can penetrate the silicon layer – blue light doesn't penetrate very far. In the latest iteration of the Foveon X3 sensor, Sigma has added an extra layer on top of these silicon layers that captures luminance or greyscale information as well. This eliminates the need for a low-pass filter, which is used by cameras with CMOS sensors to reduce artifacting such as moire patterns.
So, Sigma's 39-megapixel Foveon X3 sensor coupled with the new True III image processing engine can capture richer colours without losing details. We'll test that in our performance review of the camera.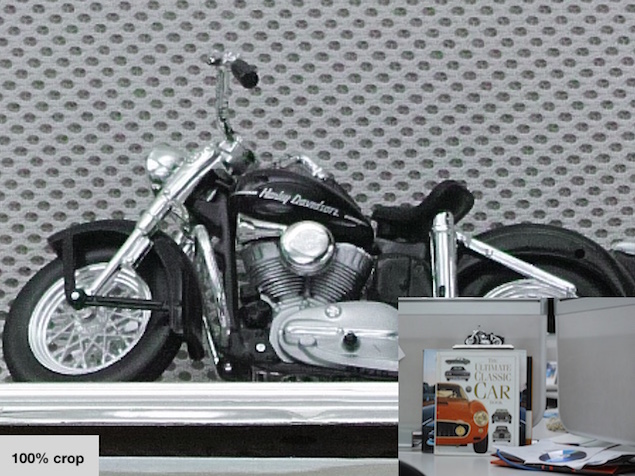 The 45mm lens can only get as close as 28cm to asubject, which is not good for close-up macro shots. It has four shooting modes: Program, Shutter speed priority, Aperture priority and Manual. The camera has a ton of colour modes but the Cinema and Monochrome options are the most exciting of the lot. It shoots photos in 3:2 X3F RAW format and you can process them using the Sigma Photo Pro 6 image processing software. Unfortunately, the software can really test your patience. On the flipside, .JPEG images captured by the camera are of fairly good quality. The lack of basic features like a video mode or image stabilisation might be a deterrent for a a few potential buyers.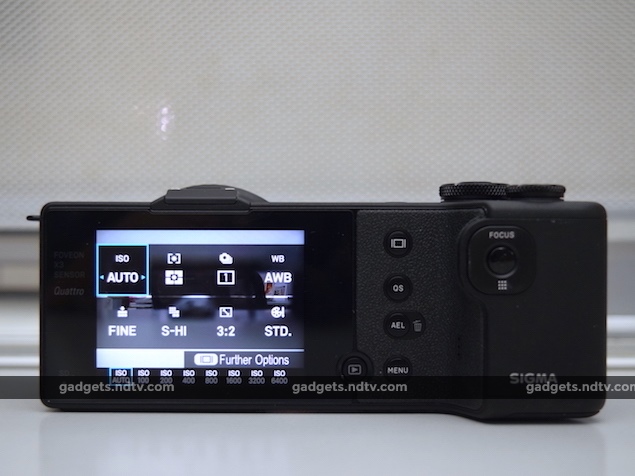 Performance
Looking past the technical prowess of the sensor and judging the captured test images just on face value, we were blown away by the results in daylight. In conditions where we didn't have to go beyond ISO 200, the captured images had impressive level of details, and colours were incomparable. Take a close look at the image of the vegetable cart below and you will see how well the camera handled the different gradients of red. Colour fidelity around the edges of the image is also really well maintained.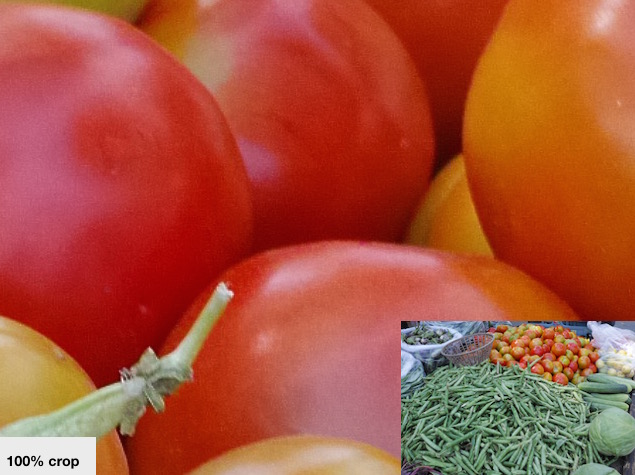 The lens manages to keep barrel distortion to a minimum as well. Also, you'll be hard pressed to find chromatic aberration of any sort. We are really disappointed by the fact that the camera cannot go very close to a subject and capture good macros. Every time we tried, we ended up with more depth of field than we would have liked. If you want to have some fun with the camera, try the Cinema and Monochrome modes, in which the camera captured a level of depth that we've never scene before.
(Click to view sample cinema mode image in full size)

In our stringent ISO test, the camera performed well up to ISO 400 but from ISO 800 onwards, noise started creeping in. Beyond ISO 800, even the fidelity of the colours started degrading. This is where we realise things are not all hunky dory; the dp2 Quattro performed poorly in low-light conditions. Also, the lack of proper image stabilisation means that you will end up with a lot of blurry shots if the camera isn't stable.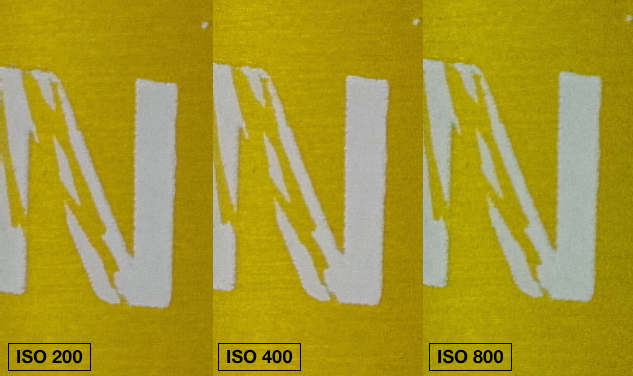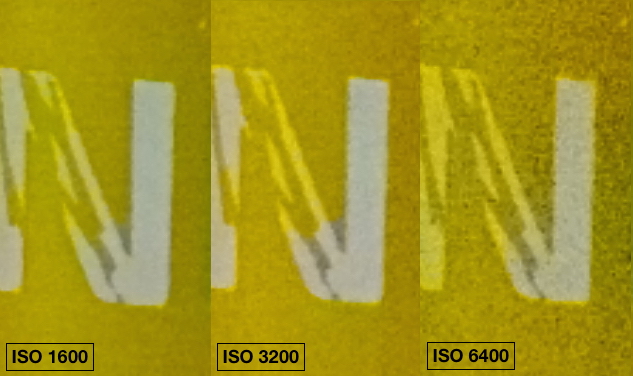 The shot-to-shot performance is unsatisfactory as the camera takes a lot of time to focus and set up shots. On the other hand, quite surprisingly, it is quick to capture images once the focus is locked. Sigma claims that its 1200mAh battery will last for 200 shots on a single charge. According to our testing, this claim is pretty accurate but that is still not enough if you are on an outdoor trip. Thankfully, Sigma bundles an extra battery in the box.
(Click to view sample close-up image in full size)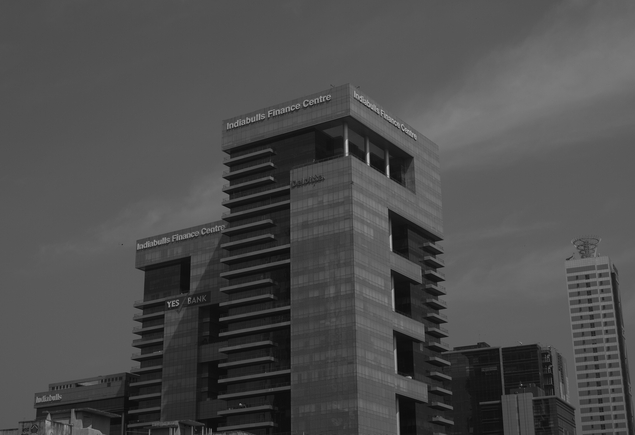 (Click to view sample monochromatic image in full size)
Verdict
The Sigma dp2 Quattro costs a whopping Rs. 79,990 in India. The fact that it is a lot of money for a compact camera feels quite like an understatement actually. This compact camera cannot do video, doesn't have image stabilisation, and images taken in low light are not too great either. In addition considering all the cameras in the dp Quattro range have fixed focal-length lenses (and no way of changing them), if you want to shoot wide or telephoto images you'd have to purchase three different cameras!
Despite all that, the dp2 Quattro is makes for a great tech demo and will definitely grab the attention of the niche audience that Sigma is targeting – photographers and industry experts who intend to capture richer, more accurate colours. It makes for a great camera to do street photography as well. A good alternative to the dp2 Quattro is the Sony RX100 III, which doesn't boast of an insanely powerful image sensor like the Foveon X3 but more than makes up for with its features and its consistent picture quality. 
Price: Rs.79,990
Pros
Foveon X3 sensor is phenomenal
Great colour reproduction in daylight shots
Good build quality
Cons
No video
No image stabilisation of any sort
Slow shot-to-shot performance
Not great for low-light photography
Ratings (Out of 5)
Build/Design: 4
Image Quality: 3.5
Video: NA
Battery Life: 3
Value For money: 3
Overall: 3.5
For details of the latest launches and news from Samsung, Xiaomi, Realme, OnePlus, Oppo and other companies at the Mobile World Congress in Barcelona, visit our MWC 2023 hub.
Source link