Ask any photographer what the best camera is and you will likely receive the same answer: The one you have with you. Fortunately, most parents always have a camera with them these days in the form of their phone. Luckily, most mobile phone cameras are very good and capable of producing print-worthy images with a few quick tweaks in the way you shoot and edit.
Julia Kelleher of Jewel Images is a family photographer who teaches mobile photography through CreativeLive. Here, she shares her top four tips for getting better pictures of your children with your camera's phone:
– Set focus and exposure in camera. To set focus and exposure in your camera, touch the camera's screen on your main subject until a yellow box appears. This step is very fast and will make a huge difference in how your photos come out. If your child frequently looks too dark in photos, simply tapping her face on the screen before snapping your photo will brighten her up. This tip also helps ensure that your child is in focus rather than a tree in the background.
– Turn on the Grid: In most phones' settings, there is a feature to turn on a grid with nine squares and four intersecting points, like a tic-tac-toe board with equally sized spaces. The interesting points on the grid are places where viewers' eyes tend to land. Placing your main subject at one of these points will instantly improve your photo. Photographers frequently use this compositional technique, called the Rule of Thirds, and if you keep the grid turned on you can effortlessly use it for your photos as well. Other compositional rules for taking great photos, particularly of children, can be found at www.clickinmoms.com.
– Use indirect light to take a picture in a darkly lit room. Flash can create harsh shadows. If a room is dark, light the person from the side rather than using the flash. According to Kelleher, "This tip is great for when you're out at dinner with friends or family and the room is dimly lit with candles. Simply have one person hold the flash onto your subjects, and then take a picture with your [mobile phone] with the flash off."
– Use color to impart feelings into your images. Basic familiarity with the color wheel can make a big difference in your photos. "I will often photograph children with complementary colors because it makes them seem alive and happy and very vivacious," Kelleher says. This color wheel is interactive and quickly shows complementary color combinations so, for example, you can see that if your son is wearing an orange shirt placing him in front of a blue wall or against a bright blue sky will create a vibrant image.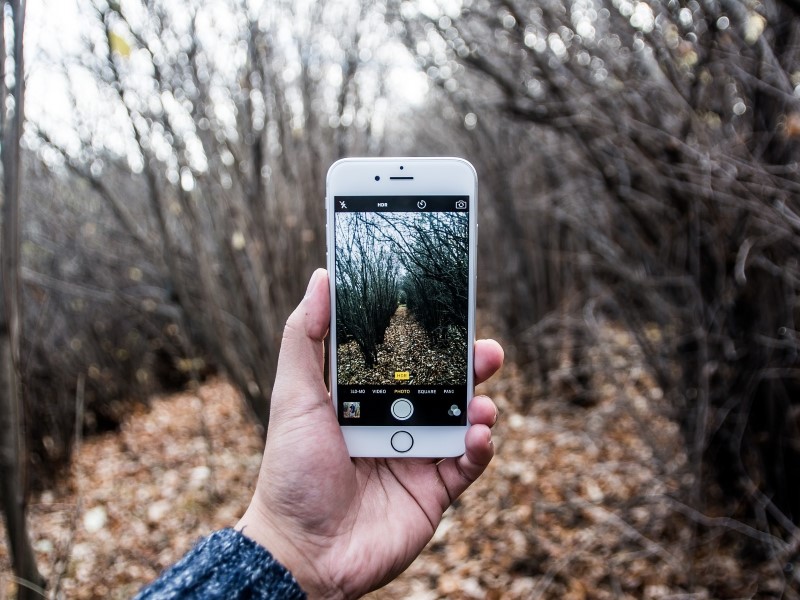 It's nearly impossible get a perfect photo straight out of the camera and even professional photographers make a few tweaks to their photos to help make them better. Here are some easy to use apps that can help you make your pictures go from good to fantastic:
– Camera+: Camera+ for iPhone is a favorite of many photographers for use in mobile photography because it offers many advanced options for in-phone editing. Camera+ also has great features like built-in image stabilization, a self-timer, and an integrated flashlight function that enables users to avoid the use of a flash in low-light situations. For those who love filters, Camera+ allows users to stack filters and control how heavily they are applied.
– Snapseed: Snapseed is a free, very popular editing app and is available for iPhone and Android. One of the best features of Snapseed is its new Stacks feature, which allows users to keep track of the edits they make and go back and undo any they don't like. So if you saturate the colors in your photo as a first step, then decide you overdid it, you can go back and tone down the colors later. Snapseed also has several advanced editing features.
– Photoshop: Adobe's Photoshop is the best known and most widely used editing program by professional photographers. There are three free Photoshop apps available for iPhone and Android that bring many of Photoshop's powerful editing tools to your phone. Photoshop Express allows users to crop, adjust color, change the brightness photos, and has filters. The free Photoshop Fix allows retouching photos by removing stray hairs, wayward toys, and even photo-bombers from photos. Finally, Photoshop Mix allows users to combine photographs, which allows for fun possibilities.
– ProCamera: ProCamera is a free app for iPhone that has several advanced features and some very practical ones as well. Night Camera helps users get photos in low-light conditions, Fullscreen Trigger helps users get the shot quickly by tapping anywhere on the screen, and a 6x zoom allows users to increase the zoom capabilities of their built-in camera.
The best way to figure out how to best take photos is just keep snapping. With so many available apps and the wonderful portability of our now-essential smart phones, the possibilities are endless.
© 2016 The Washington Post
Source link